Bulmint Easter culinary competition in support of a charity cause
Published on 28 April 2022
On April 20, we at Bulmint held our first Easter culinary competition at our headquarters in Plovdiv. All of our employees - over 90 of them - took part in the contest, which was held in support of a charitable cause. The first-place winners of the BGN 500 prize chose to donate the full sum of their winnings to a noble cause.
The prize money was donated to Teodora Todorova from Gabrovo to aid her in her recovery from an upcoming spinal surgery. Every member of our team readily joined the campaign to raise funds for her rehabilitation therapy.
The contestants, grouped by department, collaborated to present traditional homemade sweet and savory Easter dishes.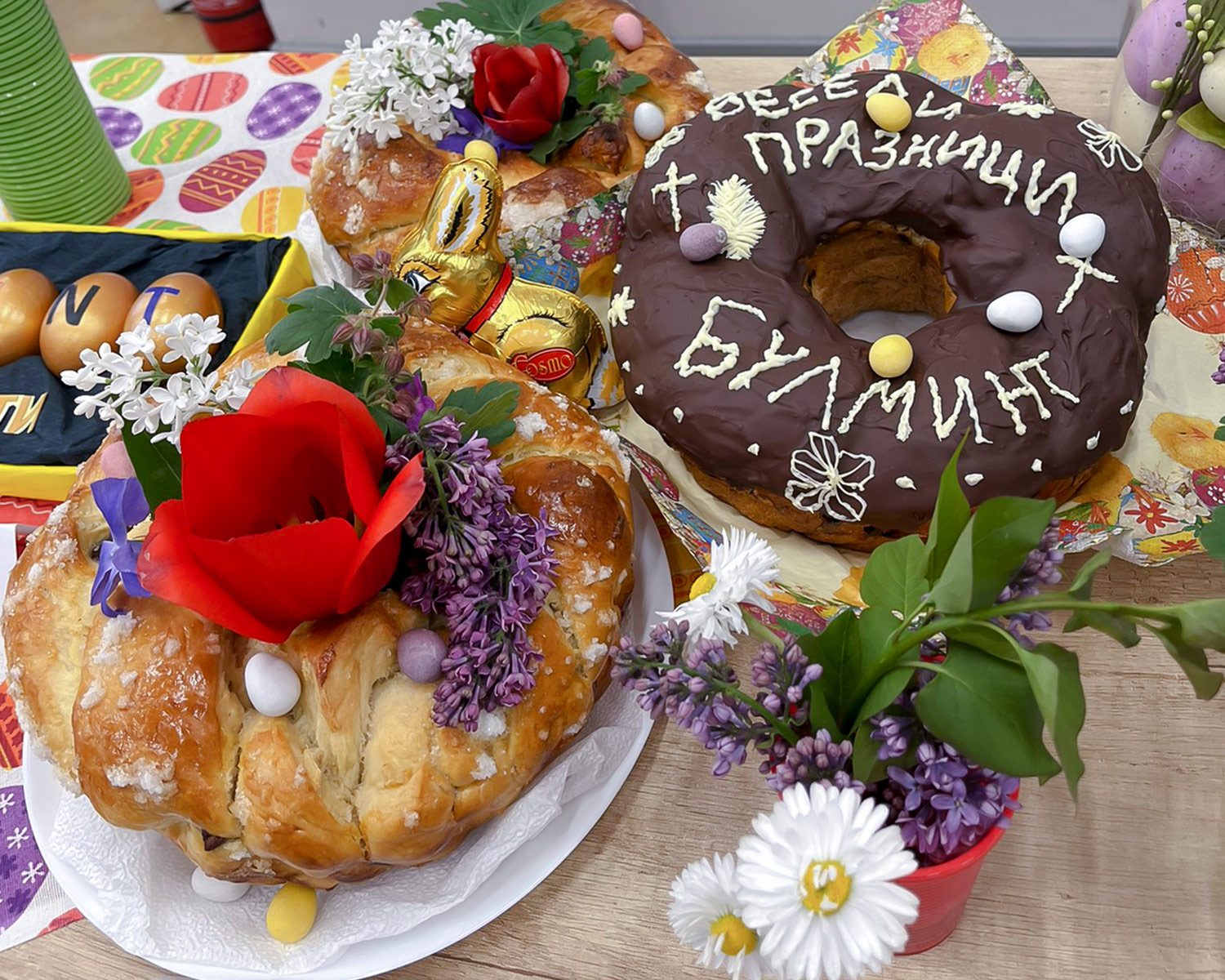 A selected jury consisting of three members - the heads of the Quality Control and Supply Departments, together with the newest member of our Sales Team, selflessly and without fear of ruining their figures, tasted and evaluated all the dishes competing for first place. The winner was chosen objectively and unanimously - the QC, Vault, and Warehouse team. They had exceeded all expectations with a total of four prepared dishes - several types of butter biscuits, traditional cookies, an Easter sweet bread, and an impressive lamb delicacy.
Among the other culinary options, particularly popular were the Bulmint golden eggs, salty spring cake, chocolate muffins with Easter chicks on top, crunchy honey cakes, and more Easter sweet bread. For the youngest participants, there were special surprises prepared.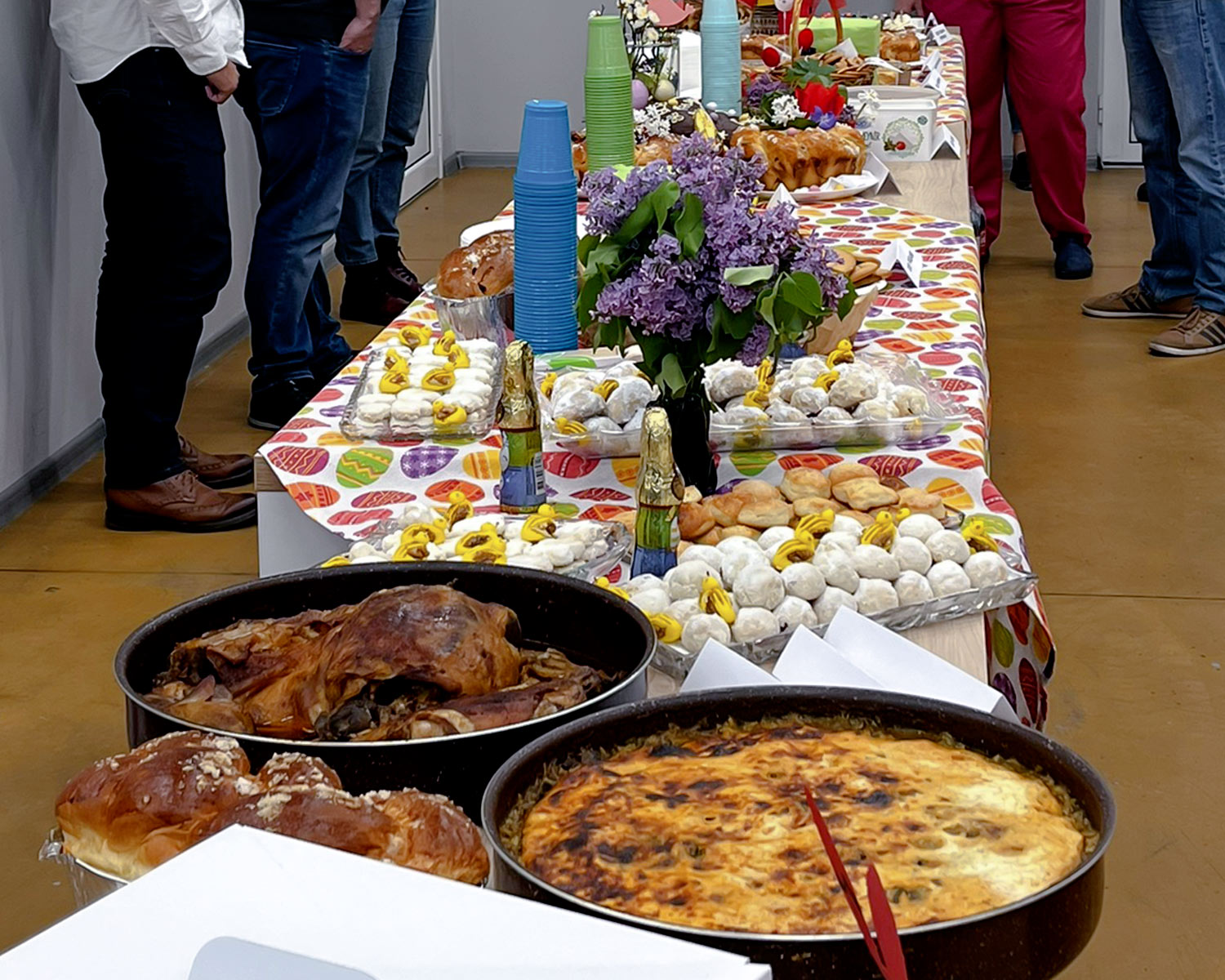 This is what some of the other contestants had to say about the event:
The initiative was great. It was like celebrating a holiday - we all shared a table, to which each of us contributed homemade food prepared with a lot of enthusiasm. The effort we put into the task makes us all winners. We are happy that we will be able to support such a noble cause - and on Easter, too.
The jury had the final say in who winners of the competition would be.
There were so many candidates worthy of first prize. Our final selection was based not only on the taste and aesthetic qualities. We also took into account the preliminary preparation of the dishes and the teamwork the contestants exhibited. That is how we compiled a set of complex and objective criteria for choosing the winners.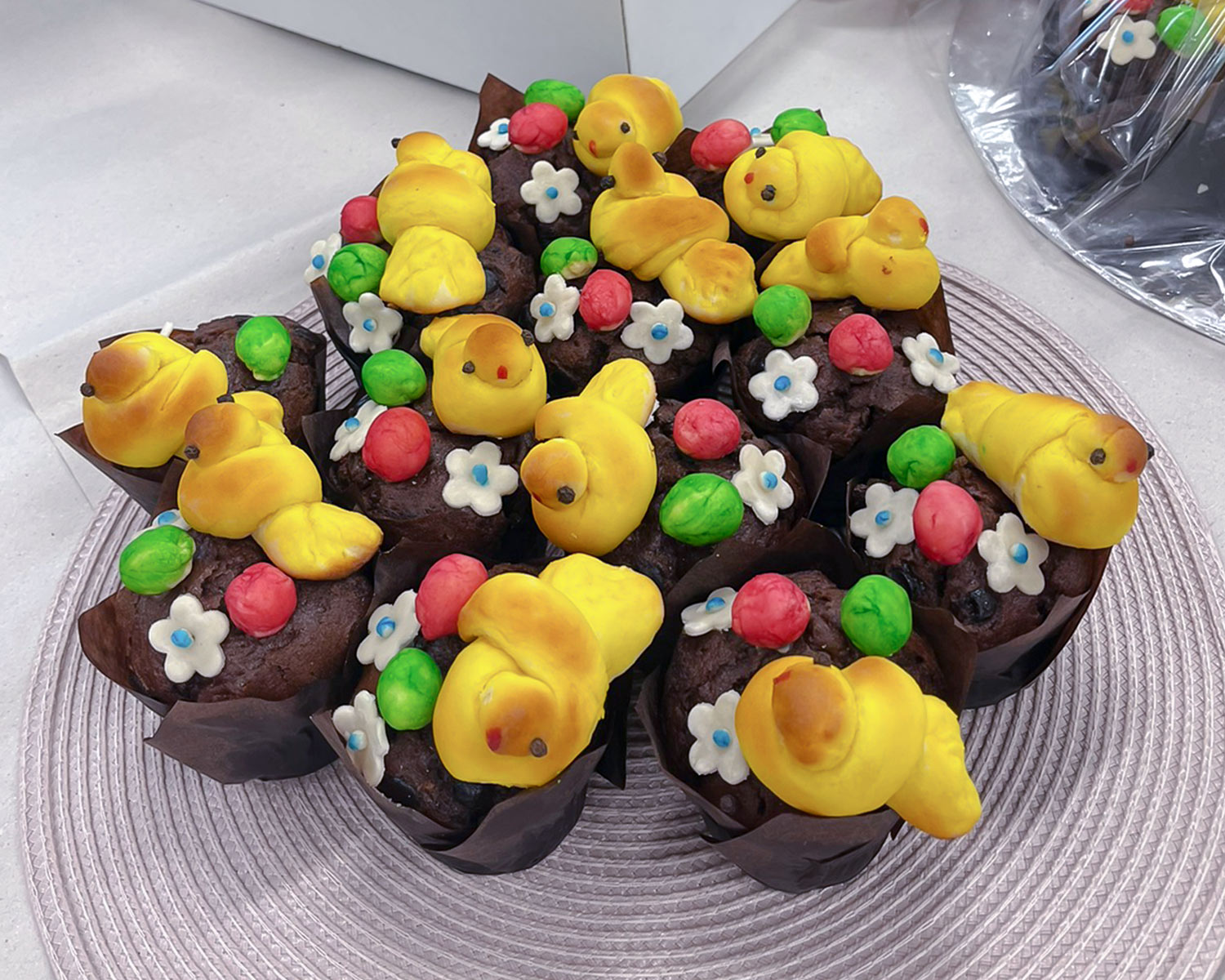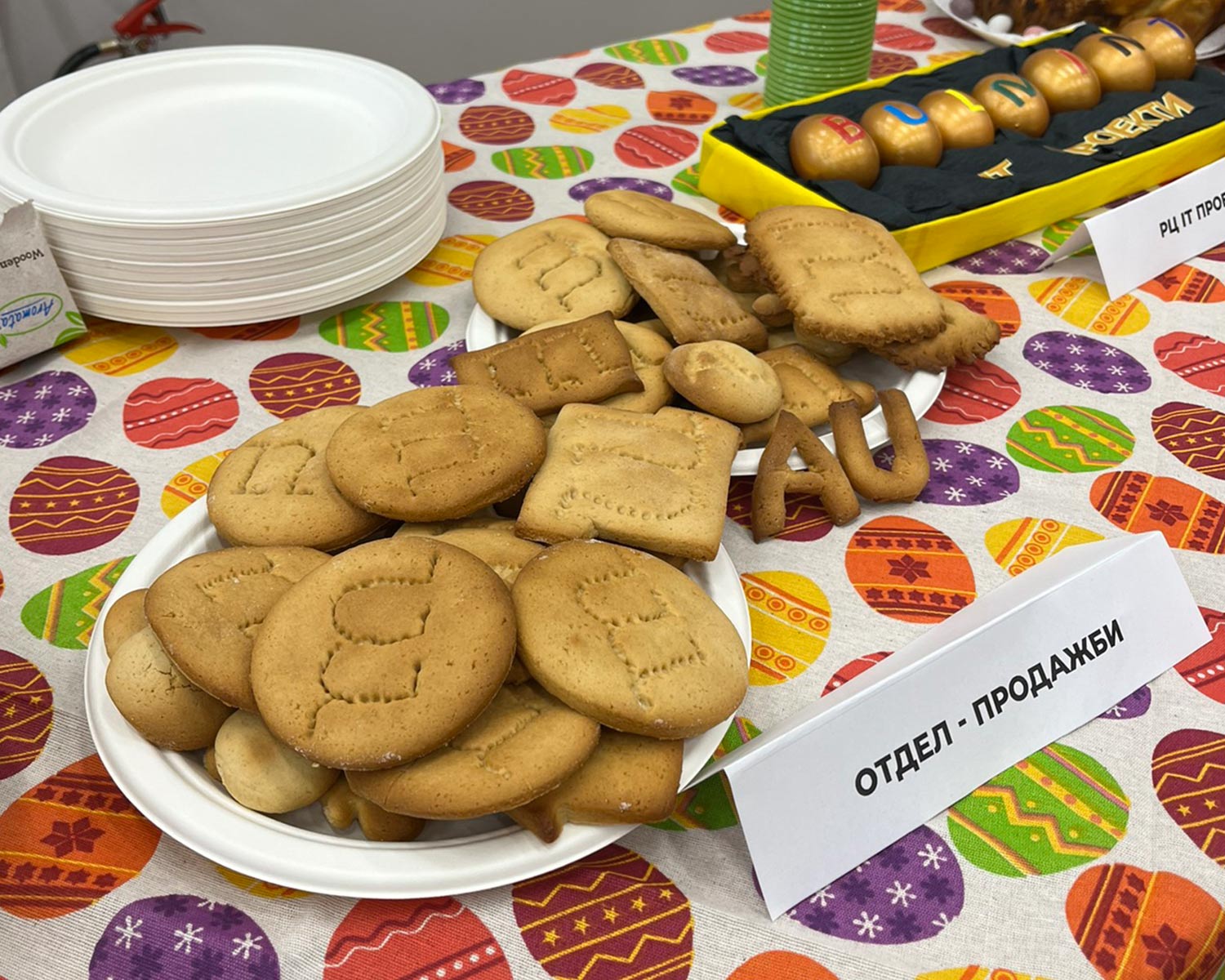 After the event, the managers commented:
This was our first time organizing a corporate event of this kind and we are glad that everyone showed such commitment and team spirit. Easter is one of the most wonderful holidays of the year. We celebrate it not only with our family but also with the people we work with and spend time with every day. The creativity and dedication everyone showed have again proven that people are our most valuable resource and are the engine for the success of Bulmint.