Our "Christmas Fairytale" charity card raised 2700 BGN in funds for an art therapy program for child cancer patients
Published on 13 March 2023
Bulmint is one of the most dynamically growing companies in Bulgaria. Part of our corporate social responsibility is to support local charity causes in Plovdiv, where our main base of operations is located. At the beginning of December 2022, we launched our first cause initiative - our "Christmas fairytale" charity card, co-created with the ARTON Foundation. All proceeds were donated to the Program for Art and Music Therapy for Children at the Pediatric Hematology and Oncology Department at the "St George" University Hospital JSC in Plovdiv. Our clients and the members of our own team banded together and raised a total of 2700 lv.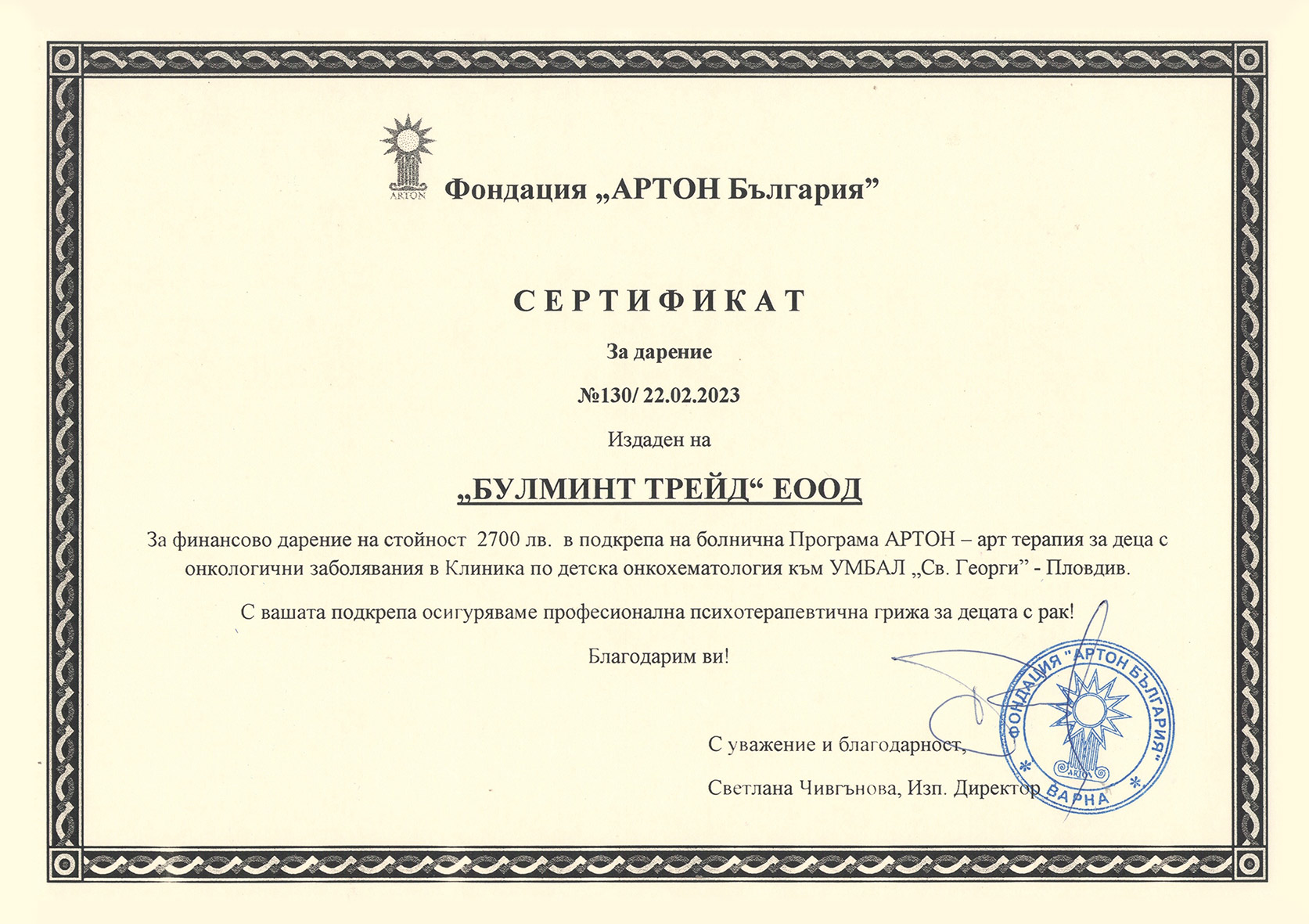 The ARTON Foundation is a non-profit organization dedicated to social work. This is the foundation behind the first hospital-based art therapy program in the country - the subject of our shared initiative. The program was developed and is under the management of clinical oncological counselors with experience both in Bulgaria and abroad. Its goal is to provide psychological support to child onco-hematology patients - a positive state of mind helps reduce certain symptoms and emotional responses, which means the program provides both physical and mental healthcare for the patients and aids them throughout the course of their hospital stay.
It takes the form of art therapy sessions, which combine the relaxing effect of creating art with specialized counselling. The kids have a variety of artistic activities to choose from - music sessions, drawing, art using paint or natural materials, and sculpting. The group sessions allow the young patients to socialize and offer each other support, and for bed-ridden children, there's the option of private art therapy sessions.
The program is financed entirely through donations, which are used to buy art and medical hygiene supplies, as well as pay the fees of the counselors leading the sessions. This is where Bulmint's contribution came in - all proceeds from the charity card sales went to the Foundation and will be used to fund the program over the next few months.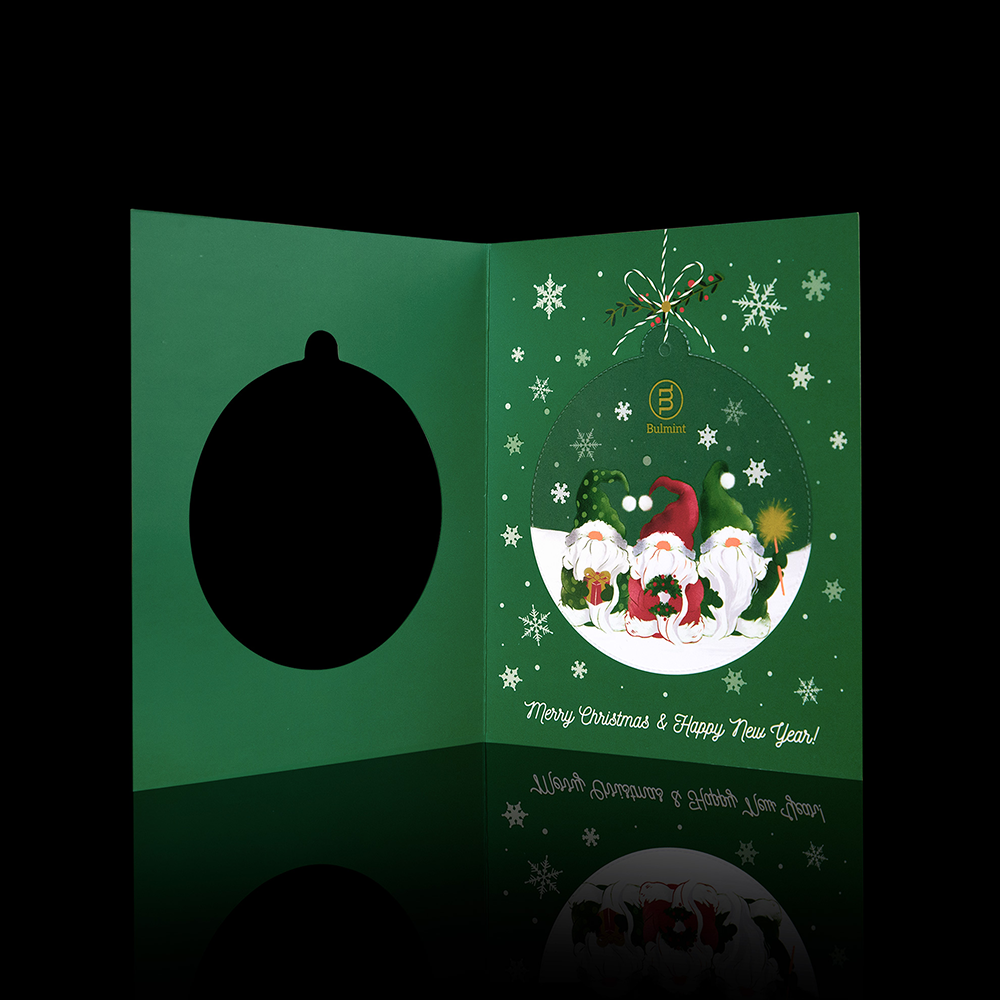 We chose an elegant but playful design for the card, depicting three charming gnomes - a modern reimagining of the mythical Nisse from Scandinavian folklore, who guard households against evil forces. Nowadays their role has shifted and, similar to Santa Claus, they are believed to bring Christmas presents to the children. Around this jolly winter scene, there's a perforated circle that can be easily separated from the rest of the card and hung up on a Christmas tree as an ornament. The decoration is two-sided - one side depicts the three gnomes, each carrying a gift or other offering, and on the other there's an illustration of two gnomes wrapping a present under a decorated Christmas tree. There's an inscription on the card wishing you a "Merry Christmas & Happy New Year!" in English and Bulgarian.
The "Christmas Fairytale" charity card is still in stock and will stay up for sale, all proceeds going to the ARTON Foundation's program.