Bulmint with an honor at the annual awards of the Bulgarian Chamber of Commerce and Industry
Published on 23 December 2021
This year for the 28th time the Bulgarian Chamber of Commerce and Industry (BCCI) presented its annual awards for achievements in the Bulgarian economy at an official ceremony at the beginning of December.
Bulmint Production, part of the Bulmint group, had the honor to take first place in the "Top 100 companies ranked in terms of revenue change, maximum profit and maximum return on assets, equity and sales revenue in 2020 (complex indicator)" category.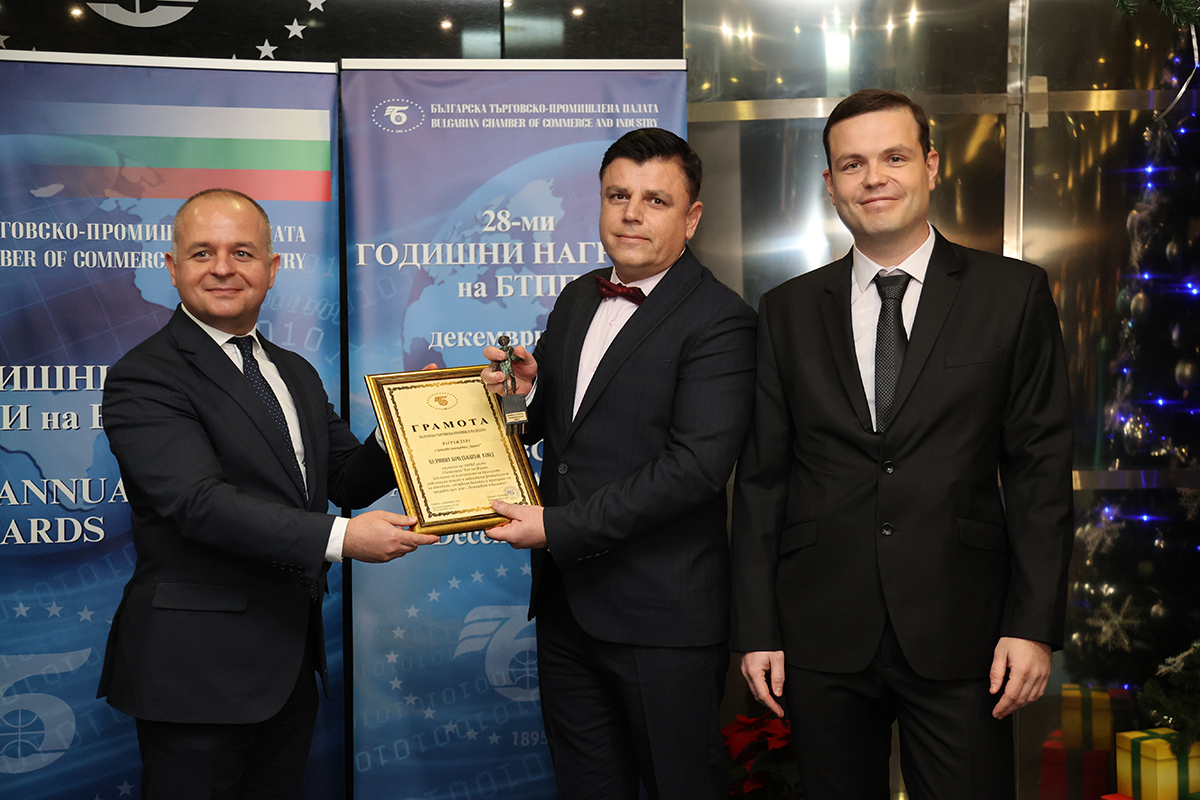 All this was possible thanks to the rapid and dynamic development of the company. In the last two years, Bulmint had proved to be a loyal partner of state and private mints all over Europe and Asia and a reliable supplier of high-quality gold and silver coin blanks.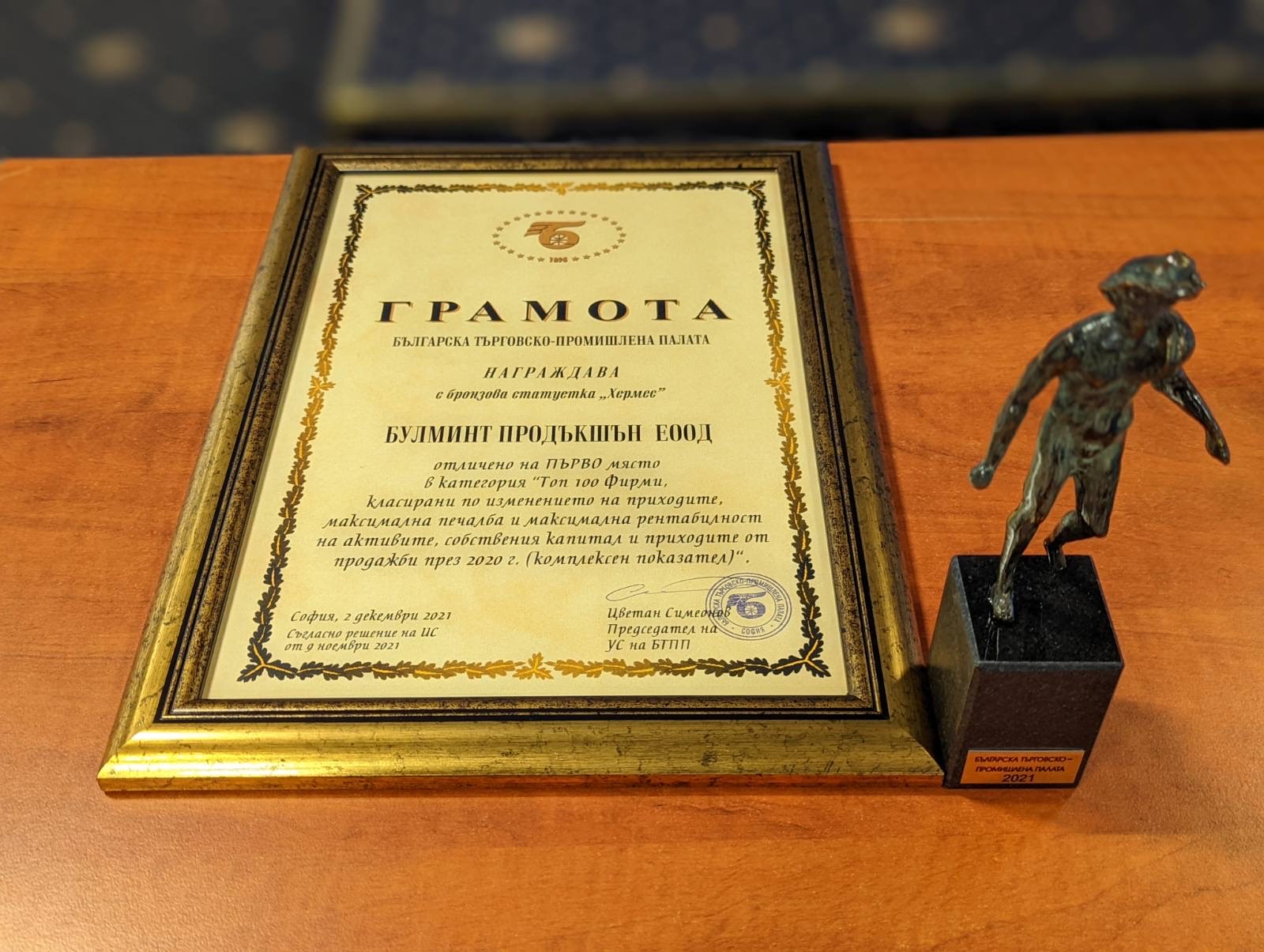 The prestigious award - a diploma and a bronze "Hermes" statuette, made by sculptor Stavri Kalinov based on a recently discovered ancient statuette of god Hermes, was presented personally to the managers of the company - Plamen Zapryanov and Vladimir Spasov. Only the award-winning companies have been presented at the ceremony due to the anti-covid measures. Representatives of state institutions, diplomatic missions, BCCI members, branch organizations, regional CCIs and partners from the country and abroad had the opportunity to participate live through an online platform.
The direction in which Bulmint will continue its development is with expanding its production capacities, entering new markets and growing expertise in minting circulation coins.