Gold has always been the most preferred investment of all the precious metals. Since ancient times it has been used as a means of exchange, currency and values measurement, and over time has become a symbol of wealth and high social status.
To be defined as "investment gold" - to be able to be bought and sold for investment purposes - the gold must meet the following requirements:
The purity of the precious metal must be equal to or greater than 995/1000

The gold must be with a weight accepted by the gold market.
Investment gold is rather a conservative financial instrument and is used to diversify the investment portfolio due to its low investment risk.
There are many ways to invest in gold right now. On the one hand, it is the purchase of physical gold in the form of gold bullions or gold coins, and on the other hand, investing in gold mining companies stocks or in gold derivatives such as gold futures. Since the latter is significantly riskier and does not relate to the physical possession of the gold, purchasing gold bars is a reliable long-term investment and insurance for one's savings against problems in the financial system.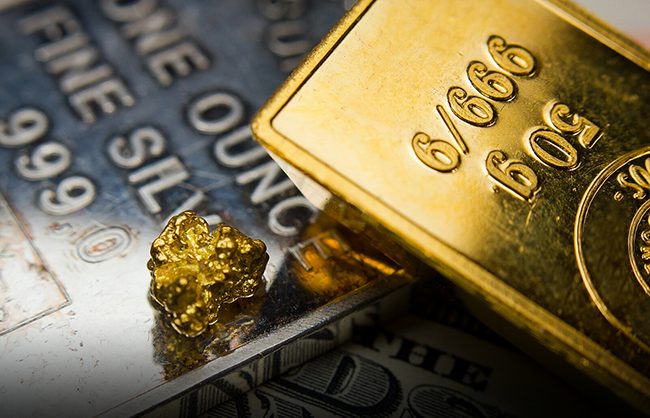 What is important to know?
First of all - is the product authentic. In Bulgaria, trade in precious metals and currency is regulated by the Currency Law. According to Article 13, Paragraph 1 the Ministry of Economy maintains a public register of all legal entities entitled to carry out such transactions. The register is available at this link and it is quite easy to verify if a legal entity has the right to conduct transactions in precious metals and currencies.
In addition, each investment gold bar must have a certificate and a serial number. Usually on the back of the vacuum package. Something very important to know is that only the manufacturer of the bar - the refinery or the mint, can issue this certificate of authenticity. Dealers, brokers or other intermediaries are not allowed to certify the authenticity of investment products.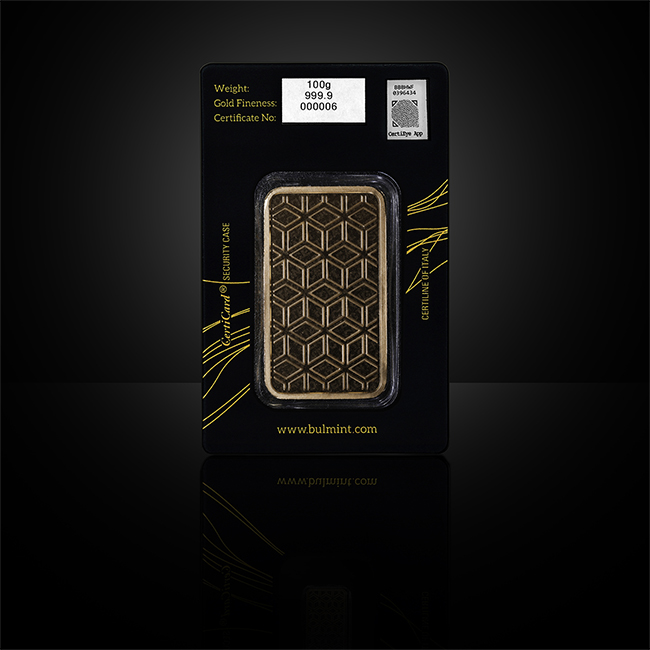 With gold coins though, it is not so easy to establish originality. Most of them don't have a certificate or a serial number. This is why without experience it is difficult to determine whether the coin is authentic and truly valuable and whether it is worth the investment.
Why should gold bars remain in the original packages?
Most of the products are already sold and stored in special capsules or vacuum packages. This applies to both investment gold and silver, which in their highest purity are respectively soft and can easily be bent or crushed. In addition to protecting them from deformation, they also contain information on the weight, purity and the serial number of the bars. It is important that the bars should remain in their original packaging because if they got broken, the products will lose their investment value.
Is investment gold free from VAT?
Yes, investment gold in Bulgaria is VAT exempt and has no fees or commissions.
Now is the time to mention that gold in goldsmith shops is not an investment and does not have the same characteristics as gold bars or coins. Buying gold jewelry cannot be considered an investment either. Gold jewelry is usually 18 or 14 carats and does not meet the requirements of investment gold: at least 995/1000. Besides that, it has workmanship involved, which almost doubles its price. Accordingly, they are not exempt from VAT.
Why do Bulgarians buy investment gold?
In countries like Bulgaria, which have been through hyperinflation, devaluation of the official currency or have experienced bank crises, many people choose to invest their savings in gold in one form or another. This investment is a kind of insurance against problems in the financial system and keeping the value of savings.
There is an increasing demand for investment gold as s gift for different occasions for which a Bulgarian traditionally spares more money on - weddings, new family members, etc.
Many Bulgarians purchase gold in order to invest in their children's future. The main reason here is the security of the investment and the peace of mind that the savings will not reduce their value over the years.
What are the gold market trends right now?
By the end of 2019, central banks are expected to buy over 700 tonnes of gold. This is a record increase, which has been observed for the first time in 60 years and comes as a result of ongoing tensions between the US and China, and the so-called "currency wars". Experts comment that these high levels of the gold reserve, as well as the global slowdown in the economy, could signal a deterioration in the economic environment in the near future.
This record overhaul by central banks makes it clear that gold remains a stable investment and insurance against bank failures and high inflation rates. Increasing demand for the precious metal has also led to an increase in price, as it has already crossed the psychological limit of $ 1,500 an ounce. Experts say the trend is currently buying, and they predict that price increases will continue.